One of my favorite things to do when I have a few free minutes is to quickly browse the web for some quick reading. This often leads me onto reading long lists of quotes, proverbs or sayings.
To say reading these can be addictive is an understatement and often my 5 minute break turns into a half an hour (or more…) of reading these awesome little thought provoking pieces.
So below I've put together 75 of my favorite quotes. I think these are particularly useful for us entrepreneurs and I hope they serve you as well as they have done me.
Enjoy!
Proverbs for the Entrepreneur

Motivate Yourself for Success


Failure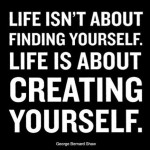 Pearls of Wisdom








It's all about the Money


Funny Quotes
So that's it guys – 75 of the Most Inspirational Quotes known to man! Can you pick your favorite from the list or is there one that I've left out?
If you like the quotes then pick your favorite and tweet it, or just tweet my personal [favorite] 🙂