Today I'd like to share a little story with you which I hope will help anyone who is struggling to build their online business. It's funny how sometimes out of blue something happens that can have a really positive effect on other aspects of your life.
Sometimes these little "surprises" are just what we need to help us to take a step back, reassess what we're doing and see where we can improve.
Several months ago I had one of these moments and I'd like to share with you how it helped me kickstart my online ventures and make a lot of progress in a very small period of time.
I have a pretty regular routine: I get up, hit the gym, go to work and return home in the evenings. Due to this I like to get up around 6.30am (early I know…) and get a head-start on the day. This usually involves having a good workout before I begin work. As you can imagine the gym is very quite at this time of the day with very few people around. Only a couple of old retired guys in for their morning walk are there to keep me company.
Small talk is often exchanged, usually the same conversation over and over again. It usually centers around the weather we are having and ends soon after… I never really gave any of this much thought, it was just part of my daily routine and didn't cause me much concern.
This is how my online business was operating at this time. Everything was moving along fine, but progress was slow to come by. I didn't feel a need to change anything, I just figured it was the same for everybody else and I should just continue to meander along and success would come my way – someday soon.
What did Einstein say again, "the definition of insanity is doing the same thing over and over again but expecting a different result" Looking back I must have been insane if I really believed what I was doing was the best thing for my business. I was oblivious to any problems and was happy to meander along slowly and hope that everything would work out for the best…eventually.
But all this changed one day…. I had taken a week of annual leave from work and was catching up with some tasks around the house which I'd been putting off. Naturally I decided to give the 6.30am starts a wide berth for a few days and enjoyed every minute of my lazy lie-ins.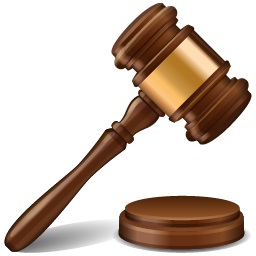 This gave me the opportunity to do what I wanted with my day and so my much maligned schedule went out the window. I didn't make it to the gym until 3pm, never had I been so late getting there – it almost felt like I was breaking some law by deviating from the routine!
Ya, that's right I was almost institutionalized by the 9 – 5 Rat Race, so much so that it was still playing on my mind even on my week off.
So halfway through my session all was going well, I had loads of energy and felt really great. I was doing some Barbell Rows over in the weight area when in the mirror I saw somebody come into room. For a second I didn't take any notice and thought to myself it was just one of the guys in for their daily run…but, no, I was wrong…
As I turned around I noticed it wasn't one of the old retired guys standing before me but one of the hottest girls I'd ever seen. To say I was shocked would be an understatement. You see the gym that I use is fairly small and is on the outskirts of a small town, so generally is not very busy. I like it because its right on the beach and is a really beautiful spot on a nice summers day.
Back to the story… I wasn't shocked to see a Hot Girl per se, but in nearly two years that I've been going to this gym I have never, ever seen one. This is a "guys" gym and because I religiously went at the same time every morning I only ever saw and spoke to the same people i.e. the old retired guys in for their morning constitutional.
All of a sudden the Old Retired Dude had been replaced by the Hot Blonde.
But what does this have to do with my online business?
You see like with my business when I went to gym every morning at the same time, I did the same workout, spoke to same people. Everything was the same, I never really tried anything different – it was part of my schedule, the system which had become my daily routine.
I never dared to stray from it, not out of fear but laziness. It was just so much easier to keep doing the same thing than to re-organize my day and try to do something a little wild, like working-out after work.
You see if I never changed my routine I would never have met the Hot Blonde at the gym, I would have just seen the same old retired guys every morning and would have been oblivious to what I was missing.
This got me thinking, if by doing the same thing over and over again in my real-life was holding me back from new things could the same be true for my business? You bet it could. Instantly I knew I had to take a step back, take a timeout and assess what I was doing and where I was going…
This was a pretty scary process but I'm so happy I forced myself to do it. Finally I could see where I was going wrong, sure I was doing "ok" for myself but was "ok" really good enough. Hell no it wasn't…
I wanted to be successful enough to one day be able to way goodbye to the Rat Race and live a more relaxed, fun lifestyle. I wanted to be able to do that sooner rather than later and while I was young enough to be able to enjoy it all.
So what did I do?

I knew that if I wanted to my Business to be successful I would have to get some help. This lead me to invest in a mentor, somebody who had been there before, done that and bought the t-shirt. Sure I was skeptical at first but I'm delighted I made that decision.
It's so refreshing to be able to get the advice off someone who has achieved what you aim to achieve – to be able to make enough money from their online business and be able to kill off their day job.
Now I'm not saying that you need to run out there and invest in some tuition to help you get to the next level, but I am saying that it could be well worth your while to take a step back from your business and look at it objectively and see where you are – and more importantly where you are going….
You may have an "aha…" moment where you see how one little change could speed up your progress ten fold. Sometimes they say "a Change is as good as a Rest" and by simply taking a breather and assessing where you and your business are at present you could be doing yourself a very big favor.
And who knows? You may just find your very own Hot Blonde at the gym!
So have any of you had any similar stories to mine – something that hit you and made you take a step back and reassess where you were going? I'd love to hear about them so leave a comment below…
P.S. I have a pretty big announcement I hope to be able to make very soon so keep checking back so you don't miss out. Also, I will be posting Part 2 in our Traffic Series shortly so I hope you are busy implementing Part 1 and will be ready to rock it when I share the next stage with you.
All the Best,
Noel.