Like many others I have noticed a sharp increase in the amount of SPAM Emails I am receiving.
There are many ways to describe what SPAM Emails are but they are essentially Unsolicited Emails from someone who you did not give permission to email you OR someone who you previously Unsubscribed from and have since Re-Imported you back into their Subscriber Database and started emailing you again.
There are many laws against sending Unsolicited Emails and I thought after the GDPR Regulation came into force in May 2018 a lot of it would stop.
Unfortunately that doesn't seem to be the case and IMO it's worse now than it ever has been.
Let's take a look at a couple of examples of SPAM Email I received – the unending Re-Importing of Unsubscribers and also the Sharing of Unsubscribers from one person to another.
My Email Address Being Re-Imported After I Unsubscribed

By doing a Search in my Inbox for Emails from a particular Email Address I was quickly able to see the Date I Unsubscribed from this email list and the Date I was Re-Imported.
I Unsubscribed in November and was magically Re-Imported the following May about 6 Months later.
This was either the 2nd or 3rd time I was Re-Imported by this marketer and after I Unsubscribed yet again I sent them a nice polite message asking them to stop this practice and quit spamming me.
My Email Address Being Shared from One Marketer to Another

I was surprised to see SPAM coming to the Inbox above as it's a very old email address that I don't use anymore.
With a bit of digging I was able to see that Marketer A whose first name is Stephen (I blocked out his last name for privacy reasons) had shared my email address with his buddy Marketer B.
I was able to track this all the way back over 5 Years when I actually bought a product from Marketer A and I could see when I unsubscribed from his emails so what he did was Share the Email Addresses of all the People who had Unsubscribed from his List with his buddy so he could start slamming them with emails and Auto-Registering them for Webinars.
I could go on and on and show you another dozen examples of the type of SPAM I receive but I'm going to leave it here and instead show you a very cool way how you can figure out who is Sharing Your Email Address.
Simple Gmail Hack to Find Out Who is Sharing Your Email Address
1 – the first thing you need is to set-up a Free Gmail Account
2 – when signing up to a new list add the "+marketers-name-list-topic" identifier to the end of your email address.
For Example : if your email address is BobsEmail @ gmail . com and you sign up to my list for the Free Website Logos then you would fill out the form as "bobsemail+noelcfreelogos @ gmail . com"
The "+marketers-name-list-topic" part of the email address does not prevent any emails being delivered and is a Cool Hack that Gmail gives us to identify how we got on certain email lists.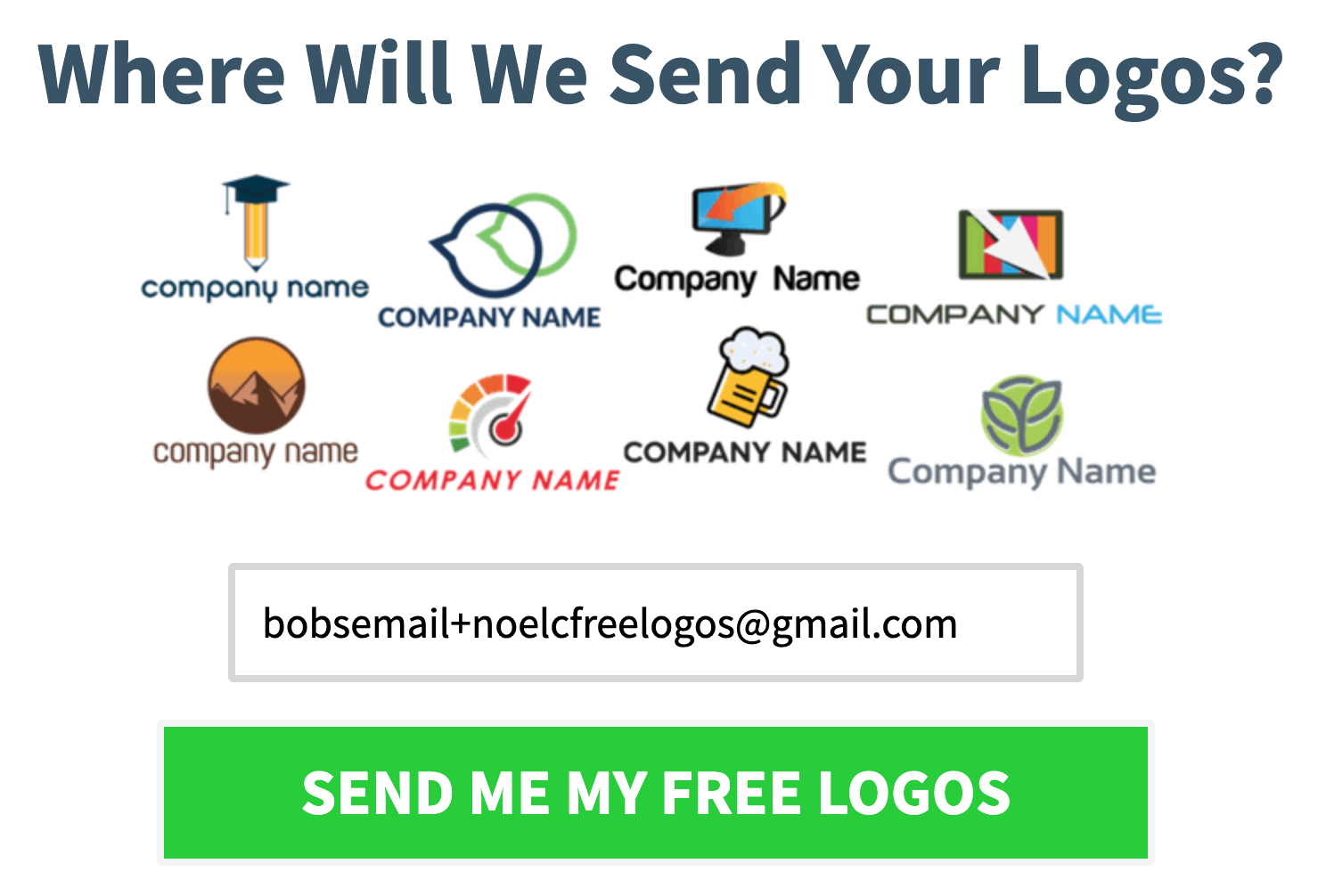 3 – if you start receiving SPAM Emails from a name you don't recognize then you can look at the email address it is being mailed to and see "bobsemail+noelcfreelogos @ gmail . com" – then you know without a shadow of a doubt that your email address was shared from the Free Logos list that you joined.
There's not any more to it than that and all you need is a Gmail Account and you're good to go.
Will this Stop Your Email Address Being Shared?
Of course not, no – but at least you will know who is responsible for sharing your information and you can put that unethical person on your Blacklist and take whatever other steps you deem necessary.
So that's it guys – a Simple Gmail Hack to Find Out Who is Sharing Your Email Address! Do you have any Tips or Advice on how you deal with unsolicited emails? Let Me know in the Comments Below…
Free Training Invite : If you enjoyed this post and would like to learn more about me and how I make a full time living online then Click Here to Attend My Free Training Workshop!