The internet has given us the greatest platform in the world to build our businesses – but it has also provided us with one of the best education systems known to man. For many years now Entrepreneurs the world over have been using the internet to share their ideas and connect with their followers through their blogs.
It's amazing some of the information these guys share with us for free every day. All you have to do is visit their sites and prepare for all the awesome tips and advice that they give out. Listed below are some of the Top 15 blogs that every Internet Entrepreneur should read, most of which I read on a daily basis.
Copyblogger

Copyblogger is a fantastic website which shows you how important delivering high quality content is to your online business. Learn how to improve your copywriting and content marketing skills and you're site will receive all the traffic, links, subsribers and revenue that you can handle.
Problogger

Darren Rowse's Prologger is the foremost blog advice site on the web. It's full on endless amounts of tips to help grow your blog and make money blogging. If you ever have a question about blogging it's best to skip Google and go straight to ProBlogger – chances are you'll find all the information you're after and more.
Social Media Examiner

Social Media Examiner is my favorite Social Media blog on the web. It's a great resource that will help your business take advantage of all the benefits and leverage which Social Media brings. Whether it be Facebook, Twitter, Linkedin etc. SME will keep you informed all of all the latest updates, tips and tricks.
Think Traffic

Think Traffic is a site which helps bloggers build websites that "matter" and offer great content to their users – all with the end goal of increasing your traffic stats, standing in your market and help you build a successful business.
Smart Passive Income

I love Pat Flynn's Smart Passive Income blog. Unlike a lot of people Pat doesn't pretend to be making millions off the internet but does share his secrets and tips which have allowed him to earn a consistent and passive income online. Packed full of content and advice this is a great resource for any budding internet entrepreneur.
Viper Chill

Viper Chill is a blog by Glen Allsop, a 23 year old entrepreneur who has been blogging and building websites since he was 15. Glen takes a different approach to the majority of online entrepreneurs which is evident from the "clean, no-ads" design of his site. A really good writer and his articles are always informative and well worth reading on a regular basis.
Quick Sprout

If you visit Neil Pattel's Quick Sprout you will be met by the tagline "I'm Kind of a Big Deal" This sets the tone for this fantastic blog, I always look forward to reading new posts from Neil who is largely recognized as one of the best young entrepreneurs on the planet.
4 Hour Work Week

 Tim Ferriss's 4 Hour Work Week needs no introduction. On his blog he continues where the book left off. A really motivating read and definitely one for your Google Reader.
Seth Godin

Seth Godin's blog has been labelled the best marketing blog in the world time and time again. If you take away even in a tiny percentage of the knowledge he shares during your visit you will be armed with enough actionable advice to take your business to new levels.
Retire@21

Retire@21 is a great site for every entrepreneur and covers many different topics and subject matter. The articles are always top notch and very thought provoking.
On StartUps

One of the most viral blogs I know – provides a wealth of information and is owned by Dhamesh Shah, founder of HubSpot amongst others.
Young Entrepreneur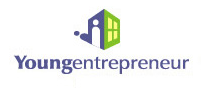 This is another great site which covers nearly every different facet of entrepreneurship. There is a wealth of information on here and you'll always learn something new with every visit.
Guy Kawasaki

As his tagline suggests "a practical blog for impractical people' and I think that sums it up perfectly. Guy has a very unique way of explain very complicated marketing jargon in very simple, easy to understand language. Very cool blog.
Entrepreneurs Journey

This is Yaro Staraks blog where he shares all his methods on how he makes money online. A very interesting site and is perfect for beginners who are looking for someone to model themselves on.
Income Diary

This is a very interesting blog all about making money online, entrepreneurship and how to build a successful blog. One of most entertaining on the list and definitely where I tend to spend a lot of my time, really great articles and topics covered.
My advice would be to visit each of these blogs and add them to your RSS feed. What I like to do is spend the first hour each day reading the newest posts while enjoying my morning coffee.
It's a great way to start the day – learning from some of the brightest minds in your industry. The ideas and advice they will share with you will ensure that this is one of the most productive hours of your day.
Did I leave out any of your favorite blogs from this list? Share you top picks below with me and your fellow readers so we don't miss out on any of the good stuff!